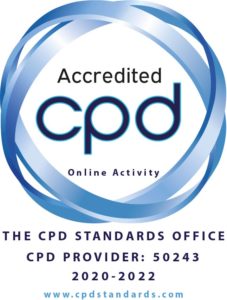 What is so different about The Wellbeing Leader?
"We are not like other advisers – we are committed to raising professional standards and codes of behaviour by employers and the market through thought leadership, influence and training"
Evan Davidge - Chartered FCIPD, MBA
Founder of "The Wellbeing Leader"
Experienced workplace wellbeing practitioner and leader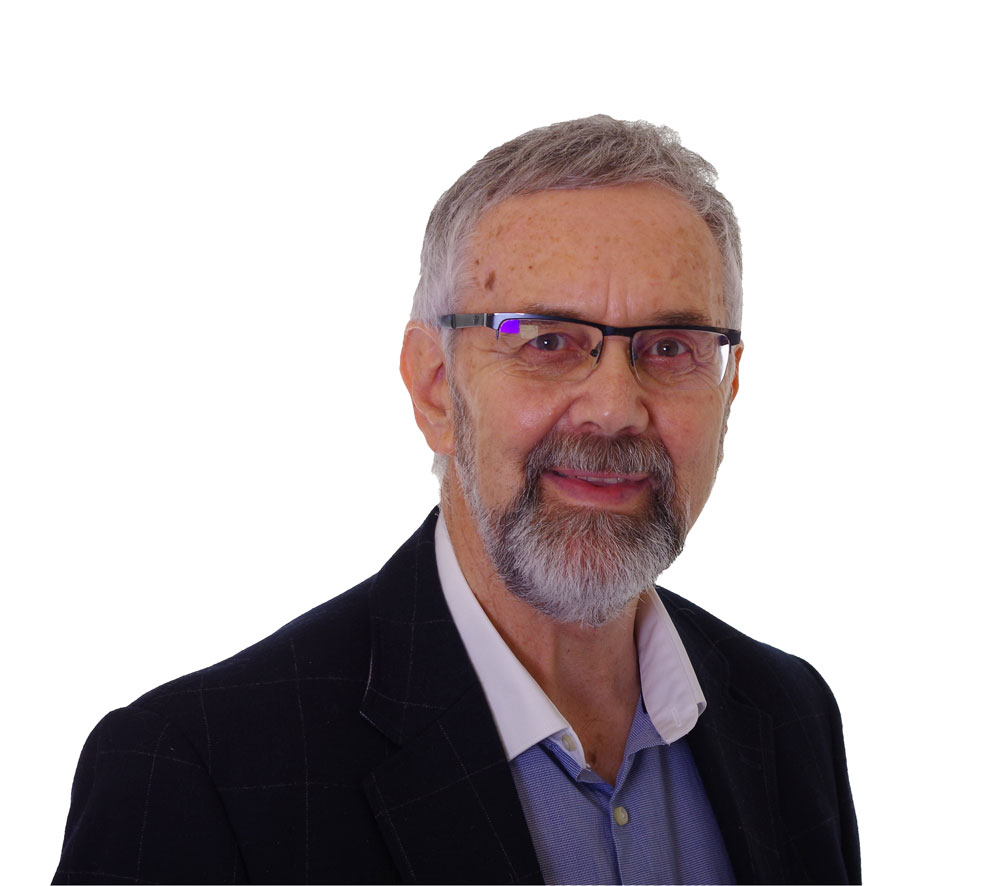 Evan is a total reward and wellbeing strategist with over 25 years' experience, nationally and internationally.  In recent years he has conceptualised and led a ground-breaking wellbeing program for a major global organization.  This unrivalled in-house experience enables him to help clients develop a strategic context and approach based on well tried and tested solutions.
Evan acts in several different roles in addition to his primary role as The Wellbeing Leader.  He is:
An associate consultant with Landsker Business Solutions, who provide business support and advice for small businesses across Wales;
Reward tutor and associate consultant for the CIPD;
Total reward instructor for the World at Work Organization, where he teaches students from across EMEA;
Community Concept advisor for the International WELL Building Institute;
Joint leader with Aon Benefits of the Multinational Wellbeing Forum; and
Co-founder of the Workplace Wellbeing Practitioners' Forum in alliance with Dr Judith Grant, Director of Health & Wellbeing, MACE
Ambassador to Everymind Works, the mental health provider.
Integrated and holistic solutions - Covid-19 proof
We do not approach wellbeing in isolation as we believe it should permeate throughout the whole total reward offering.  Indeed, this approach has become self-evident with Covid-19.  Our model below builds on the lessons learnt from the pandemic by depicting workplace wellbeing on four complementary dimensions, which we evaluate and structure with our clients.  We are confident that this systematic approach will help to build more resilience and agility into an organization's wellbeing strategy, which will withstand the shocks of future crises in a human-centric way.
Improved client/customer loyalty

Improved productivity

Winning new work/customers

Valued wellbeing community
Sustainable performance/growth

Agile & responsive

Retention of key skills/people

Safeguarding brand and people assets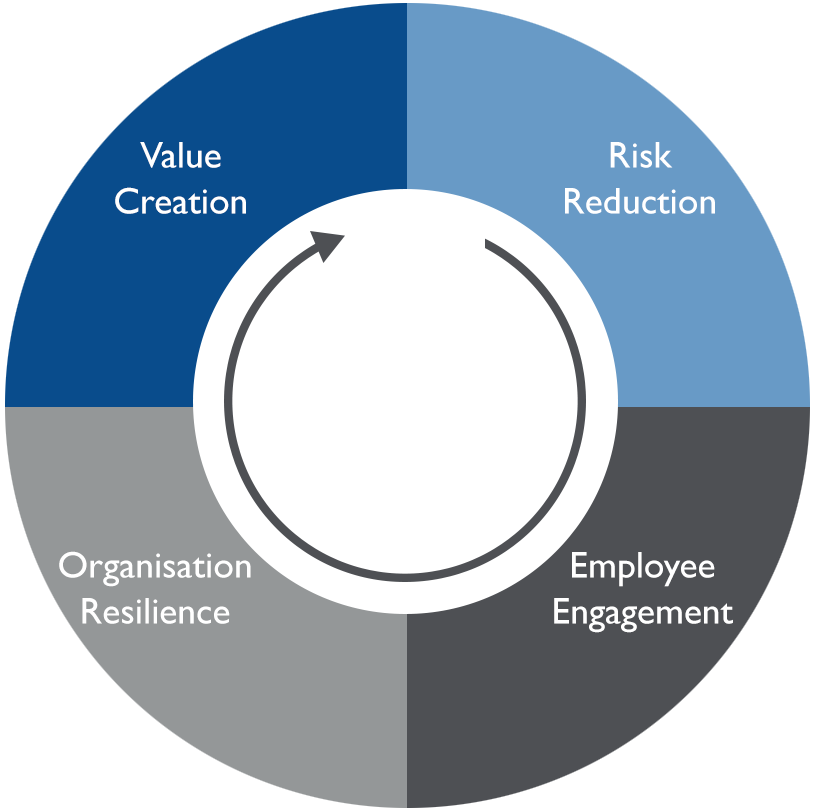 Improved safety culture

Reduced sickness absence

Reduced H&S incidents

Reduced group risk insurance premiums
Emotionally committed to the brand

Likely to stay and grow with the firm

Less stressed, more productive

Positive wellbeing behaviours
Tailored results: As an independent total reward and wellbeing specialist, you benefit from bespoke expertise. Your wellbeing requirements are assessed using a well-established methodology within your business context to produce a best fit solution.
Measuring the impact of wellbeing: We undertake wellbeing measurements across the four broad indicators illustrated in our model above. Our experience and research support the conclusion that well-designed and well-executed programs can produce a positive ROI, along with significant improvements in employee health. However, we enable clients to examine the broader impact of wellbeing investment on their organisation, which may include improved employee morale, talent attraction and retention, enhanced company loyalty and heightened customer loyalty.
Wellbeing training and resources: We offer a unique blend of wellbeing practitioner training and resources to our clients, which are expanding all the time.
Trusted expert partners: We work with trusted experts to provide the most comprehensive workplace wellbeing solutions to meet the varied needs and circumstances of clients.
Value for money: Your requirements will be handled with absolute professionalism and skill by experienced practitioners at very reasonable cost, without the overheads and "body-shopping" associated with larger consultancies. What you see is what you get!
Professionalising workplace wellbeing: We are not just in the game of selling advice, training and resources. We are also committed to raising workplace wellbeing professional standards and introducing codes of behaviour that will influence the market and those involved with it. In fact, we are pioneering a voluntary code of practice, which can be found here.